Welcome to Rituraj Properties, a place where the name counts on the facilities that we offer. We are renowned to have a chain of guest houses in the city of Joy, Kolkata, and Ballygunj is one of the finest. The place we are currently located at down south is the best targeted place, for its youthfulness, lights and ambience. Gariahat is quite famous for its market value and easy communication to the rest of the city. We have our abode just beside the Pantaloons, in Gariahat. If you are a new girl in the city, then you would search for a place which is rich for its culture and crowd. Hence, we boast to present you the spacious and luxurious homely stay at Ballygunj named, Rituraj Properties.
Any girl who has recently shifted in the city would seek for a secured place to stay, and we promise to levy that on you. Our guest house is in particular in contrast to those hostels that would impose on you various rules, and interfere in your personal space. But, we try to give you enough protection along with a homely atmosphere. With a total seating capacity of 14 people, the rooms that we present are quite suitable for two or four people. We provide facilities that would suit your demands, and ask for a comparatively lesser price. Hence, if you are looking for a guest house to reside, then look no further and contact us for the best PG Accommodation for girls in Ballygunge.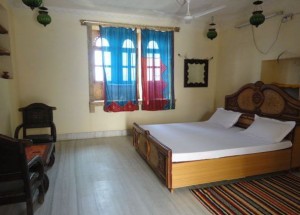 Check Out Our Facilities, Before Paying:
We boast on the facilities that we offer as we have made a survey and have been informed, that most of the guest houses are aloof of such facilities. So, you can choose us for the following reasons:
For 24X7 running water:  It is the basic need of every human being, be it male or female. As many have to pay for the pumping of the water, usually the guest houses provide timely water services, and it becomes a headache for the inmates, as they have to keep in store buckets of water. But, ours is not the same. Open the tap at 3am or 3pm; you will always have running water.
Refrigerator and Geyser:  There are many accommodations where you will be charged for the refrigerator and usage of geyser in the winters. And, as we are stating, we mark a difference with these points.
Proficient Cooks:  We have a team of experienced and proficient cooks who will give regular meals on time, as suited with your professional commitments. Spicy and Non-spicy both the items are made, and we will make sure your health suits the foods. We would try to give you the best of the comforts, so if your doctor has prescribed certain way of foods, we would even give them.
Great security:  As we have stated earlier, the security wouldn't hamper your freedom, but will ensure the complete protection of your being. So that your family can rest in peace in another city.
Why Stay In Ballygunge?
The guest house is located at a prime place, from where you can easily avail all the places in the city with great ease. If you walk or take an auto, within 5 minutes you would reach either Kalighat or JD Park as its nearest metro stations. And, then you can travel anywhere, ANYWHERE. Apart from communication, this place is an ideal stop for shopping, from clothes, to books; you will get it all here. Get the imported clothes in the kiosks in the footpaths, and if you wish to buy branded clothes, head to either Prapti store or the Pantaloons store nearby.
Another reason to add our well facilitated guest house, as your favourite destination, is for its market value. There are many companies who are recently, opening their stores near this location. What more would you need to stay here? Check out the grand library at Golpark, which is at an auto's distance, and spend your leisure time there. Eateries like Grub Club, Tandoor House, Just Baked can give your taste buds a major boost. Try out different cuisines in these eateries, and make your evenings wonderful after work or office. During Puja, this area is lighted in such grandeur, that you won't feel alone or deserted, even if your roommates are on a holiday. So, choose this Female Paying Guest Houses in Ballygunge for your permanent stay, when you step into this city, for the first time.
Why choose Rituraj Properties?
For the ambience
For the hygiene maintenance
For the cleanliness
For the excellent food facility
For the security
For the easy communication
For the affordable rent.
Here we present you one of the best guest houses in Ballygunge. Contact us for further enquiry.